The Casa Vieja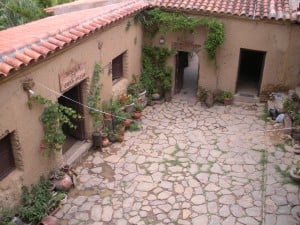 The Casa Vieja was built 408 years ago in the colonial time. The house is producing wine and have their own vineyard and wine cellar. La Casa Vieja is located in the city Tarija in Bolivia close to Chile and Argentina.
Tarija is a city with a very good production of grapes and therefore the Casa Vieja produce an excellent wine with the name Doña Vita.
They also participate in many different other expositions and festivals where all people can test and buy their products. They received the first place in the Festival of Wine and Cheese in 2004.
The vineyard Doña Vita are located in the place "El Valle de la Concepción". This place has beautiful mountain view and an annual temperature of 19ºC.